FEBRUARY 9, 2019
8:45 AM to 3 PM
EAST COAST BELIEVERS CHURCH
3053 W State Rd 426, Oviedo, FL 32765
One Day
Can Change Everything!
The Smart Conference is Dave Ramsey's most exciting event of the year. At this one-of-a-kind Simulated Live event, you will hear from America's leading experts in relationships, families, finances, and strategic planning. You will learn powerful, proven methods to help you make a real impact on these key areas in your life.
The Smart Conference will give you the tools you need to:
Identify the reasons you struggle in key areas of your life.

Learn from Dave's expert friends who have helped to inspire millions.

Gain the necessary tools and motivation to be intentional about your future.
It's up to you to make a decision today and begin the journey to a smarter life. Don't settle for "normal." It's time to get passionate about your goals, your family's goals, and the goals of your marriage.
The best of life is not behind you. The best is yet to come! Take a deep breath and take this first step to living smarter.
Registration is $25 per person
(Early Registration is Now Over)

Registration includes breakfast and lunch.
Childcare will not be provided for this event.
Speakers You'll Hear From
Dave Ramsey is America's trusted voice on money and business. He's authored seven best-selling books: Financial Peace, More Than Enough, The Total Money Makeover, Entre Leadership, The Complete Guide to Money, Smart Money Smart Kids and The Legacy Journey. "The Dave Ramsey Show" is heard by more than 13 million listeners each week on more than 600 radio stations and digitally through podcasts, online audio streaming and a 24-hour online streaming video channel. His company, Ramsey Solutions offers a message of hope, through various means, to anyone who wants to better understand the principles of proper money management.
Chris Hogan is the #1 national best-selling author of Retire Inspired: It's Not an Age. It's a Financial Number and host of the Retire Inspired Podcast. A popular and dynamic speaker on the topics of personal finance, retirement and leadership, Hogan helps people across the country develop successful strategies to manage their money in both their personal lives and businesses. For more than a decade, Hogan has served at Ramsey Solutions as a trusted financial coach and Ramsey Personality.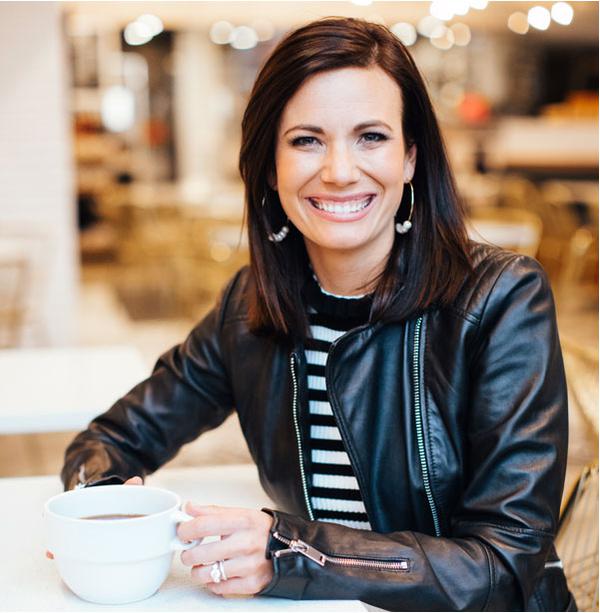 As a #1 New York Times best-selling author and seasoned communicator, Rachel Cruze helps Americans learn the proper ways to handle money and stay out of debt. She's authored three best-selling books, including Love Your Life, Not Theirs and Smart Money Smart Kids. The daughter of Dave Ramsey, she joined Ramsey Solutions in 2010 and uses the knowledge and experiences from growing up in the Ramsey household to educate others.
Dr. Les Parrott, psychologist and #1 New York Times bestselling author, is the creator of the "game changing" Deep Love Assessment - a highly customized tool for couples at any age or stage. His books, coauthored with his wife Leslie, include Love Talk, The Good Fight, Your Time Starved Marriage and the award-winning Saving Your Marriage Before It Starts. Les has been featured on Oprah, Today Show, CNN, Fox News, The View, and in USA Today and The New York Times. Les is a professor of psychology at Northwest University and he and Leslie are the co-founders of the Center for Healthy Relationships on the campus of Olivet Nazarene University. Les and Leslie live in Seattle with their two sons. Learn more at LesAndLeslie.com.
Dr. Cloud is an acclaimed leadership expert, psychologist, and best-selling author. He draws on his extensive experience in business, leadership consulting, and clinical psychology, to impart practical and effective advice for improving leadership skills and business performance. Dr. Cloud is a New York Times bestselling author, and his books have sold over 10 million copies. His leadership book, Integrity, was dubbed by the New York Times as "the best book in the bunch." In 2011, Necessary Endings was called "the most important book you read all year." His book "Boundaries For Leaders" was named by CEO Reads in the top five leadership books of its year. Dr. Cloud's work has been featured and reviewed by the New York Times, Wall Street Journal, Boston Globe, Publisher's Weekly, Los Angeles Times, and many other publications.
FEBRUARY 9, 2019
8:45 AM to 3 PM
EAST COAST BELIEVERS CHURCH
3053 W State Rd 426, Oviedo, FL 32765